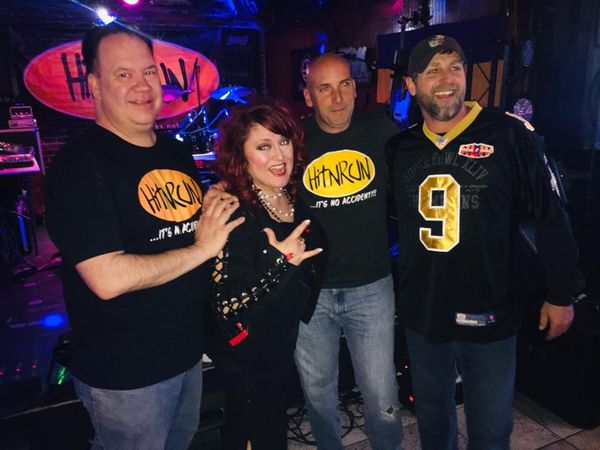 Come catch our 9th anniversary celebration gig at The Battlefield in Chalmette Saturday, February 29, 2020!  The show is no cover and from 10:00pm - 2:00am.  Special details coming soon making it a fun and great night!
Come join HitnRun for our final show of the year at Hurricane's in Metairie on Friday, November 8, 2019!  We will also be celebrating George and Ryan's birthday celebrations so come early and hang with the band!  The show is from 10:00pm - 2:00am and no cover!
Come join us as we travel out to Denham Springs for another great night of Classic Rock with our friends in Livingston Parish!  Always a good time at Drew & Willie's and endless Berry Bombs!!!!  Show starts for 9:30pm!